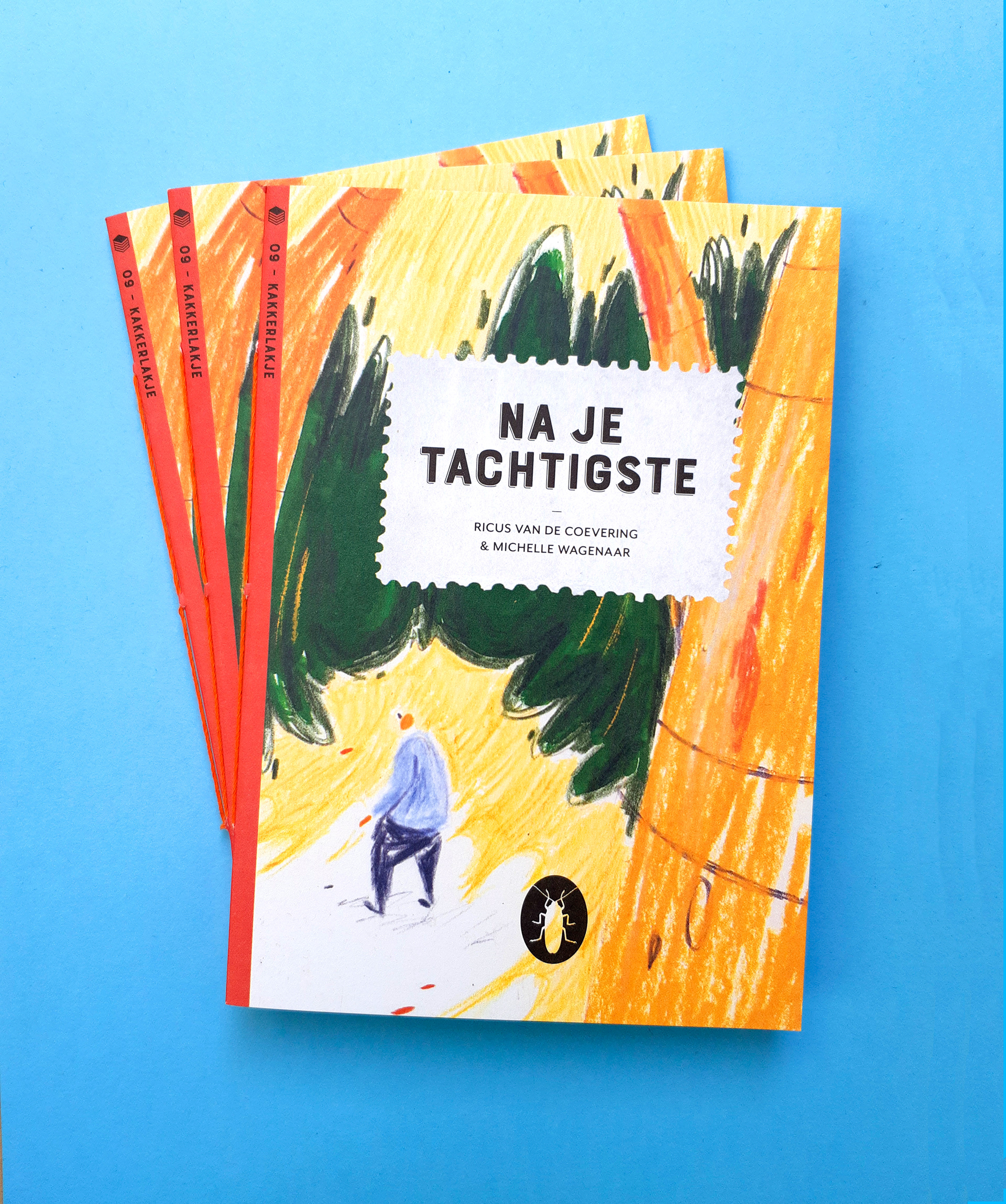 The 'Kakkerlakjes' (little roaches) form a series of illustrated booklets which people can send to others as a present or keep for themselves. The project is an initiative of publisher
Loopvis.
I had the honor to illustrate the beautiful story 'After the age of 80' by Ricus van de Coevering. 

The booklet tells the story of a father and a son looking for a tree into which the father once carved a heart. It's a story about aging, letting go and finding a new love. This booklet is the first actual published story supported by my illustrations.